News!
on
April 21, 2013
at
3:45 pm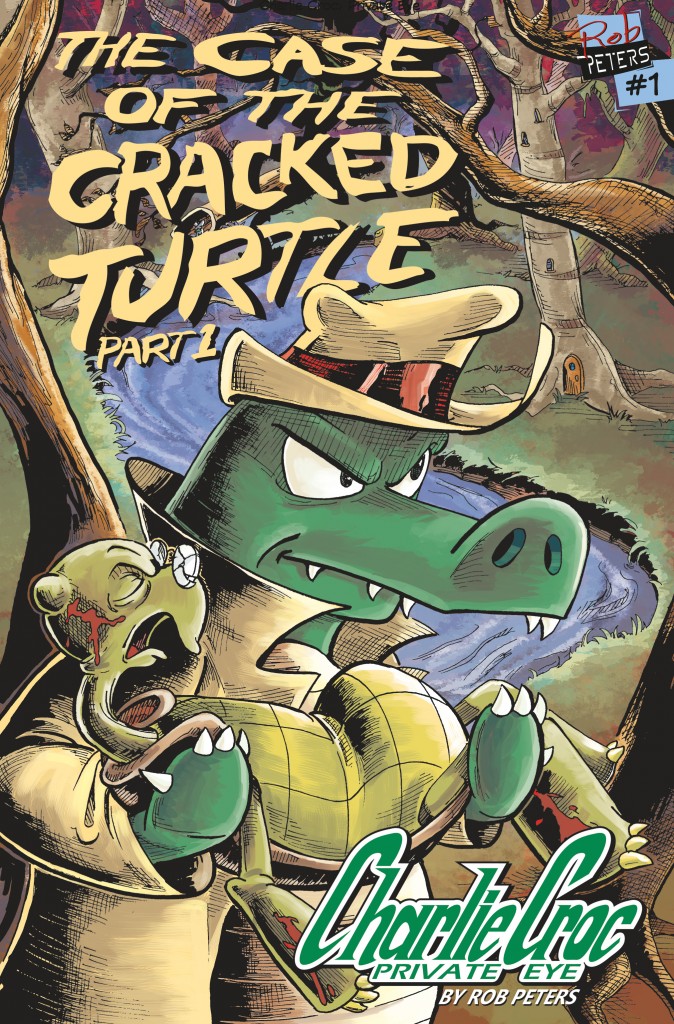 I never intended to stay away from Crazy Cal for this long. This has been the busiest 6 months in my freelance career. Crazy Cal: Agent of Dishsoap is going to be the most ambitious comic I've ever told and I didn't want to cheat it (or you, the reader) by not having enough time to devote to the art. So the hiatus will have to wait a little longer, but hopefully not too long…
But until I have new comics on this site, there are still a few ways for you to show your love for Crazy Cal Presents. For those of you who supported my ill-fated Kickstarter (and thanks so much for your support), you'll remember that I was offering 3 posters featuring Charlie Croc, Crazy Cal Gets a Job, and the Quest for the Cloud Castle. Even though the Kickstarter didn't go off, I decided that the world still needs my posters. So you can buy them (and some other stuff I've drawn) at society6.com/RobPeters
I'm also thrilled to announce that you can download Charlie Croc: Private Eye #1
 for the Kindle! It's the first half of the "Case of the  Cracked Turtle" and part two should be available in May. This is the same story you'll find on the website here, but with a few minor edits here and there. So if you or any of your friends prefer to read comics on the Kindle (or any of the convenient Kindle apps for iPad or Android devices) now you have no excuse not to catch up on the adventures of the toughest P.I. in the swamp. Check it out here…
I appreciate you checking out both the Kindle book and the posters. The more revenue that my comics can generate, the more time I can devote to working on them.